High-profile Twitter accounts of in the US have been hacked in a Bitcoin scam; Billionaires Elon Musk, Jeff Bezos and Bill Gates are among many high-profile global US icons who were targeted by the hackers
The verified Twitter accounts of Barack Obama, Joe Biden, and Kanye West also requested donations in the cryptocurrency.
However after Twitter admitted that they were undergoing tough times, it said that is was a "coordinated" attack targeting it employees "with access to internal systems and tools"
"We know they [the hackers] used this access to take control of many highly-visible (including verified) accounts and Tweet on their behalf," the company said in a series of tweets.
The company also announced that significant measures were taken to limit access to such internal systems and tools while the company affirmed that investigations are underway.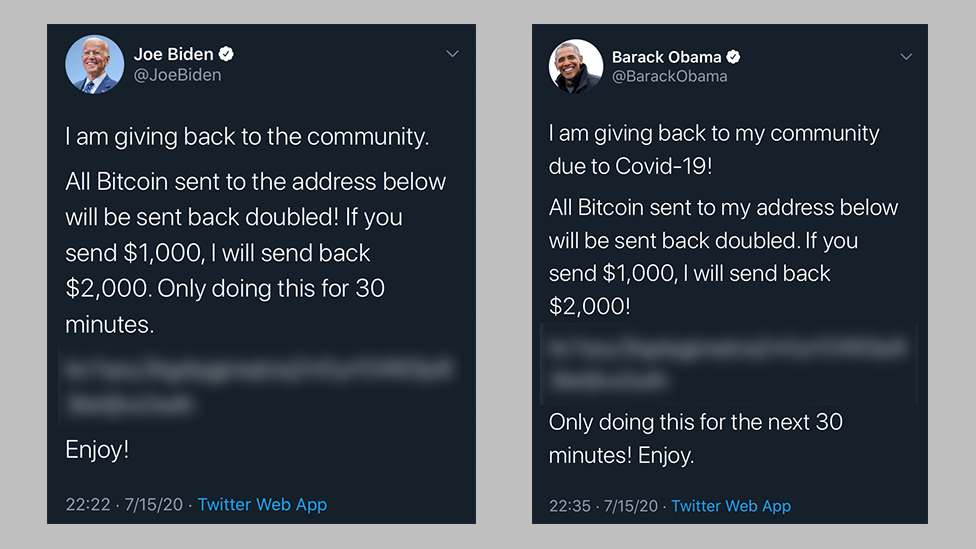 Twitter Chief Executive Officer Jack Dorsey took to his Twitter account to express the company`s feelings.
"Tough day for us at Twitter. We all feel terrible this happened."
At the same time, one of the cyber-security experts said that the attack could have caused the worst damage in other circumstances
"If you were to have this kind of incident take place in the middle of a crisis, where Twitter was being used to either communicate de-escalatory language or critical information to the public and suddenly it's putting out the wrong messages from several verified status accounts – that could be seriously destabilizing," Dr Alexi Drew from King's College London told the BBC.
Twitter reported having taken extraordinary measures to stop many verified accounts from tweeting altogether
At the same time, the company also denied password reset requests and also disabled some accounts.
Tough day for us at Twitter. We all feel terrible this happened.

We're diagnosing and will share everything we can when we have a more complete understanding of exactly what happened.

💙 to our teammates working hard to make this right.

— jack (@jack) July 16, 2020
Subscribe to watch latests videos